Nowadays sometimes it's quite hard to find good movies that are in fact for the whole family to watch. But movies like The Secrets of Jonathan Sperry and other good quality family-friendly films are making the difference. Some years back, these types of movies were not being produced often and many people were in dire need of movies to watch with their whole families. Excellent companies like PureFlix, Sherwood Pictures, and many others have taken on the job to continue making family-friendly films with a very important faith-filled message.
The Christian movie The Secrets of Jonathan Sperry tells the story of how a wise Christian man named Jonathan Sperry shares truths from the Word of God to three boys in the summer of 1970.
At the beginning of this Christian DVD we immediately know that this story is set in the 1970s and here we meet Albert (played by Frankie Ryan Manriquez), Mark (played by Allen Isaacson) and last but not least Dustin (played by Jansen Panettiere). The three boys are 12 years old and are looking forward to lots of fun stuff to do in summer. Dustin has a crush on Tanya (played by Bailey Garno) and he really wants to ask her out but of course, he's super nervous since he's never asked a girl out in his life. One of the main things stopping him is known bully Nick (played by Taylor Boggan) who in fact also likes the same girl. Apart from this, we come to know that Dustin mows the lawn of Jonathan Sperry (played by Gavin MacLeod), a man in his 70's who Dustin has seen in church and the both of them become friends.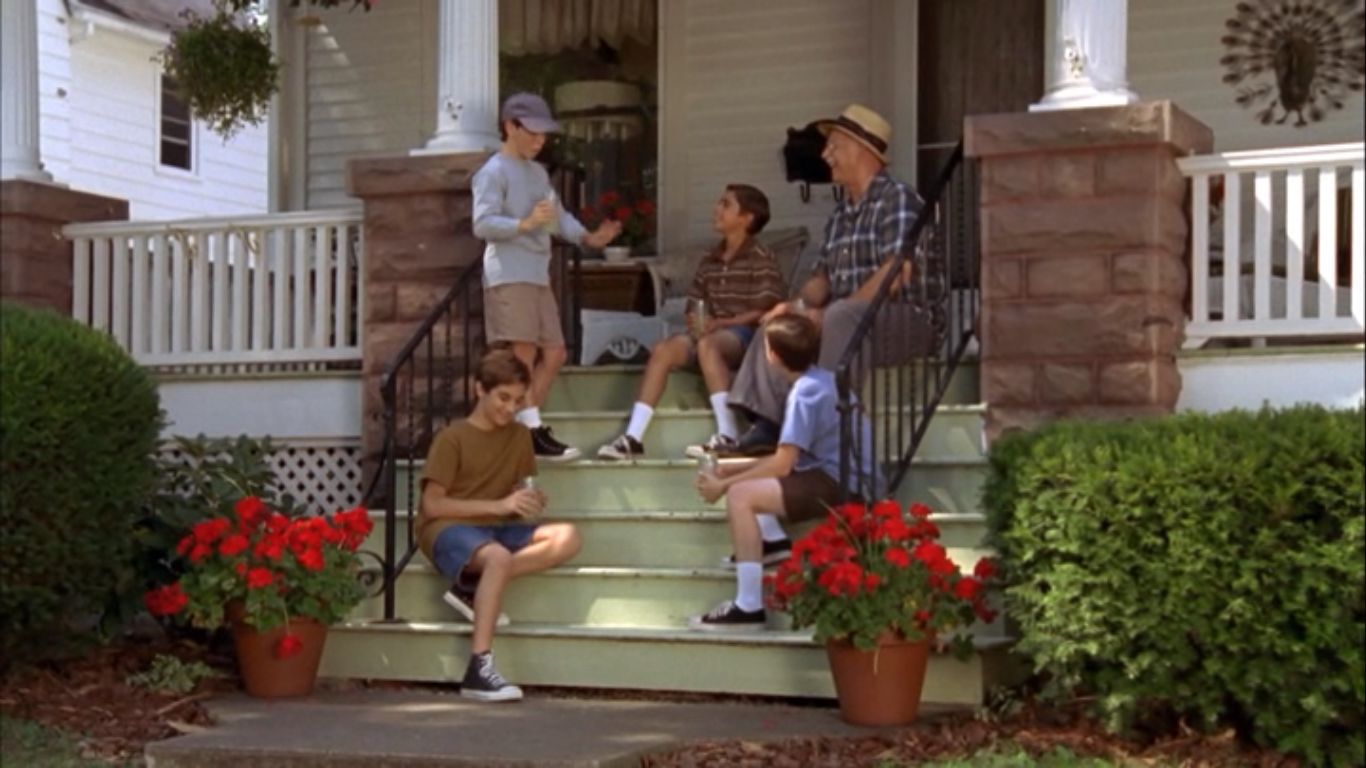 Soon in this Christian movie, Jonathan from The Secrets of Jonathan Sperry starts a Bible study with Dustin and his two friends and one of the things he is sure to mention is that they should be nice to Nick, no matter if he's a known bully. Mr. Sperry is also reminded them to be kind not just to Nick but to everyone around them and not expect anything back. For example, Mr. Sperry pays Dustin to mow the lawn of Mr. Barnes, his stubborn neighbor, but Dustin cannot tell Mr. Barnes who is the benefactor of this act of kindness. Apart from Dustin and his friends, many other boys from the neighborhood join Mr. Sperry's Bible study including Nick who is actually feeling bad for all the bullying and wants to turn a new leaf after a few talks with Mr. Sperry himself. Dustin finds the courage to talk to Tanya and tell her how he feels but instead, he invites her to begin reading her Bible.
One day in the Christian movie The Secrets of Jonathan Sperry, Dustin notices a big crowd in Mr. Sperry's home and sadly he has died. The boys attend the funeral and there Mr. Barnes thanks Dustin for mowing his lawn and tells him that he knew it was all Mr. Sperry. Mr. Barnes recalled Mr. Sperry as a wonderful example of what a Christian man should be. Soon Dustin's mom gives him some background info about these two men. It turns out that Mr. Sperry's wife had passed away a few years back because of an accident caused by Mr. Barnes drunkenness. Even though Mr. Barnes had caused something terrible, Jonathan was still kind to him after everything that had happened. Mr. Sperry's kind heart inspires Dustin and he continues the Bible study with all the neighborhood boys.
One of the things I love about this Christian movie is that they show us how the boys are doing in the future. Tanya began to read her Bible and gave her heart to Christ but Dustin and she didn't form a formal relationship. Dustin from The Secrets of Jonathan Sperry and his friends go their separate ways but that seed that Mr. Sperry planted remained there. Dustin's friends, Mark and Albert from The Secrets of Jonathan Sperry, later on, are involved in speaking in different Christian radio shows. As for Dustin, he becomes a pastor and for many years he preached using Jonathan Sperry's Bible.
If you'd like to know more details regarding this movie, make sure to purchase it at the Fishflix store. Here are other Christian Family Entertainment for you to check out:
When Calls the Heart (WCTH) Season 4 – Movie 6 – Heart of the Secret