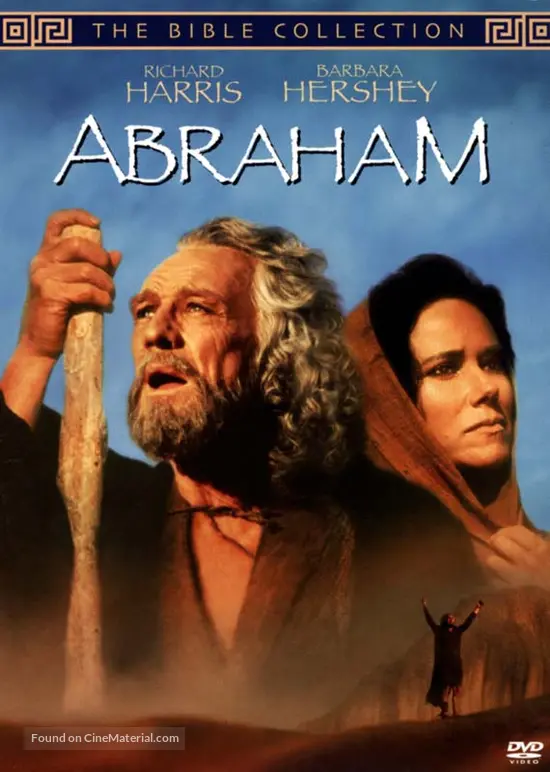 Even though Abraham is well-known to be chosen by God, he sure did had some flaws (like all of us do). But despite all of that the Lord saw something special in Abraham and selected him to be the man who would lead a great nation, a nation that would worship God.
The Bible Collection: Abraham is about a man who is told by God to take his family to Canaan, the promised land, where he would have numerous descendants in the near future so now Abraham, his family and all of those to come must demonstrate their faith and loyalty to the Lord.
Before he became Abraham, this man was only Abram and he lived a life faithful to the Lord. When he was old of age God calls Abram to leave where he's presently living and tells him to go to a new place where quite frankly Abram's never been to and doesn't know anything about. God reassures Abram that he has been a very diligent man and that the Lord has found favor in him. Abram decides to do what God called him to do so he takes his wife, the rest of those in his camp, his nephew Lot and the rest of his camp. The large group continues their long journey led by the Lord himself. Soon in this Christian movie, there are some riffs between some of those from Abram and Lot's camps which caused a grave division between both groups. Abram and Lot decide that maybe what's best for both camps is to split up. Even though Lot and Abram have a great love for each other, they know that separating is best. In that moment Abram gives Lot the choice of choosing to go right or left, meaning that whichever way Lot chose Abram would choose the latter. Lot chooses the best land and Abram goes the other, an unknown route.
After separating ways with Lot, now in this Christian DVD, God tells Abram that from him a great nation will rise. Also, the Lord tells him that he will be a father of a numerous nation that is going to be favored by Him as His chosen people. Now he and his wife will no longer be named Abram and Sarai, they become Abraham and Sarah.
The Bible Collection: Abraham shows the hard time both Abraham and Sarah have to accept what the Lord has told them. Both of them are very old at this point of this Christian movie, therefore, they couldn't have kids. In response to what the Lord was saying to them the couple laughed. The Lord informs them that this will happen exactly as He has said. Later on in The Bible Collection: Abraham what God had said came to pass as Sarah gives birth to a baby boy named Isaac, which through him Abraham's lineage would continue.
At one point, several years later, God has a final test you could say. Throughout Abraham's life, God had tested him a few times and the Lord was certain this man was faithful and strong. But to lead His chosen people the Lord needs someone to be truly resilient and tested so He has the last test for Abraham. God informs Abraham that he has to offer his only son in sacrifice for the Lord. When Abraham hears this he just doesn't understand, for him it's lunacy. He just couldn't understand how God had promised him a big nation through Isaac and now God wanted Isaac back? But with much pain in his heart, Abraham doesn't hesitate God's order, takes Isaac to a mountain and begins to prepare to sacrifice him. Just as he's about to do the act, an angel appears and stops Abraham from killing his only son and tells him that he's been genuinely willing to do as God says.
This Christian DVD The Bible Collection: Abraham tells a powerful story from the book of Genesis of the Bible that is amazing. Even though Abraham made some mistakes along the way, he is still considered one of the men of the Bible that showed great faith.
If you'd like to know what happens next with Abraham, you can purchase this Christian DVD at the Fishflix store!
Here are other Biblical movies I enjoy:
The Bible Collection: Joseph DVD
The Bible: The Epic History Channel Miniseries 4 DVD Set