This Christian movie is really special and quite amazing! It's inspired by the best-selling book written by Todd Burpo and Lynn Vincent named "Heaven is For Real: A Little Boy's Astounding Story of His Trip to Heaven and Back". Apart from the story being quite impactful, the actors chosen to move the storyline along are excellent and make you feel what they're feeling. I love how this movie touches the theme of Heaven which I personally believe it's quite tricky to present on screen.
Heaven is For Real is about a father whose son has an extraordinary, out-of-this-world experience and now he has to find the courage to share his son's experience with those around him and furthermore.
The story of Heaven is For Real is situated in Nebraska. We meet Todd Burpo (played by Greg Kinnear), he's a Pastor at Crossroads Wesleyan Church and a man of great faith but also works as a garage installer on the side. Even though he has these two jobs, the money is not enough to keep up with all the bills and payments. But this does not discourage him or his wife Sonja (played by Kelly Reilly), since they truly believe God will provide.
Now their young son, four-year-old Colton (played by Connor Corum)is taken to the hospital because of a ruptured appendix and now his life is on the mend as the surgeons try to save this little boy's life. Todd cries out to God, not really understanding why his boy was going through this and asks for a miracle to have his son back. Colton survives the operation but when he speaks to his parents, he mentions an extraordinary that happened during surgery.
Colton from Heaven is for Real begins to explain to his parents that he was actually in heaven. He speaks about how he saw himself as the doctors were operating on him and how he heard angels singing to him. He also had seen his dad praying in one room and his mom on the phone in another room. Another special experience little Colton talks about is how he had the chance to sit on Jesus' lap. Colton describes heaven as very similar to earth but more beautiful. His parents are grateful but they don't know what to think after hearing their son speak about what he'd seen during the operation. Todd is definitely in a spiritual struggle and he has difficulty in understanding what he's believed all this time. Todd and his wife do want to believe what Colton says but somehow it's hard for them and they think that maybe since he's so young, all is part of his imagination.
Throughout the whole process Jay Olson, Todd's banker best friend has constantly been there listening and advising him. Jay definitely has an important part in Todd's church and life. Todd's focus on figuring out if what Colton is saying is true or not and his quavering faith is starting to affect his congregation and now it's this problem is getting publicized since all media outlets are focused on the Burpo family.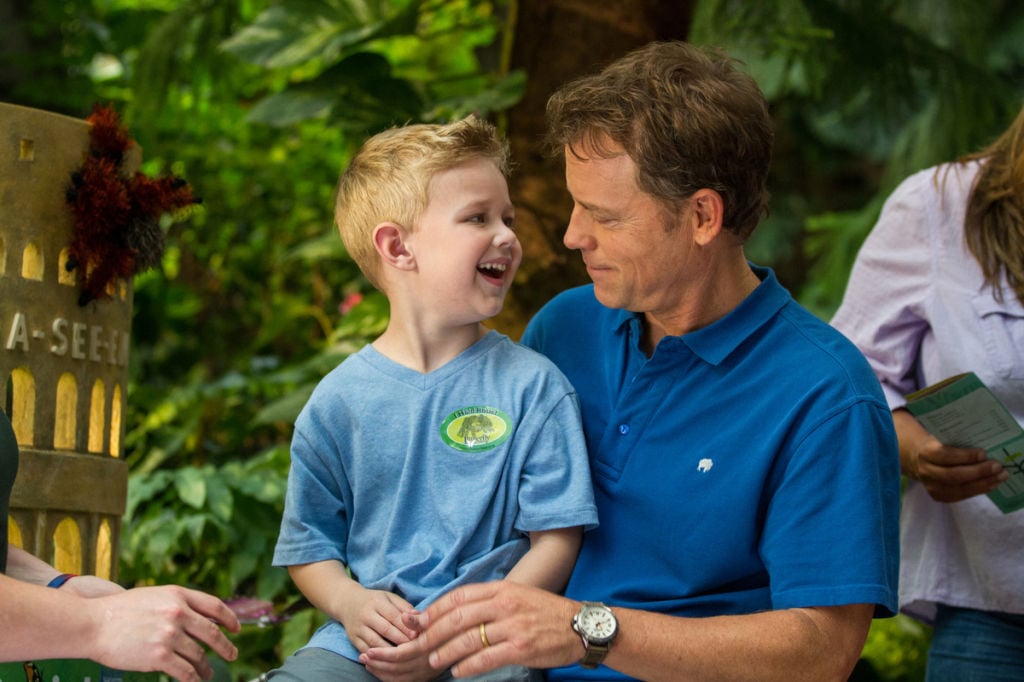 Some people of the local church also think that little Colton's explanations of what he saw in heaven are probably hallucinations since he did have a near-death experience and was of course in the hospital also recovering from the operation and experiencing side-effects from the medication.
Todd and his wife continue to be hesitant towards what their son is saying but when the couple hears about how little Colton had met his great-grandfather and the daughter Sonja had miscarried, it was information too accurate for Colton to make up. Later at church, while Todd offers the sermon he confirms that he does believe in what his son had said and continues a message related to what Colton had experienced. Later on in Heaven is for Real, we see that Todd is surfing the internet and doing some research when he finds a story about a little girl from Lithuania who had an experience like the one Colton had. This little girl however painted and managed to paint a portrait of Jesus, the Jesus she had seen in heaven. When little Colton sees the portrait this Lithuanian girl had painted he assures that it is in fact, Jesus. Making it clear that both these children saw the same person.
This beautiful story of Heaven is for Real is a reminder to remain strong and faithful to what we believe in and also the fact that Heaven is indeed for real.
Here are a few movie suggestions related to the theme of Heaven: