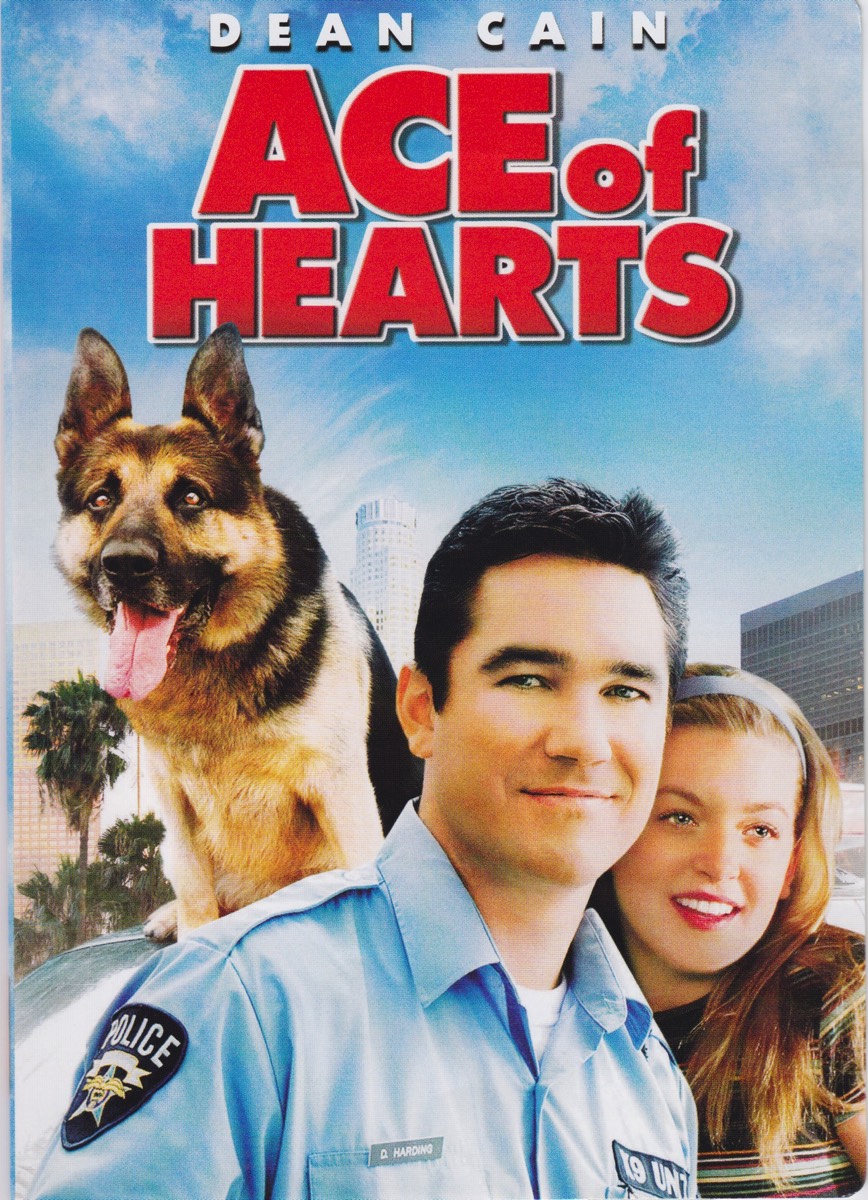 I love how this Christian film sheds some light on showing how important are police dogs and the essential job they do. It also makes us appreciate the police force for everything they do to keep civilians protected. Also personally I love the fact that the dog is basically a main character on Ace of Hearts.
Ace of Hearts tells the story of Officer Daniel Harding and his police dog Ace. When the dog is accused of hurting a suspect, Ace is set to be euthanized but Daniel does everything he can to clear his partner's name.
In Ace of Hearts, we meet Daniel Harding (played by Dean Cain), a well-known officer from the K-9 Police unit and his police dog Ace. They've formed a special bond over the years and Ace has been well known for taking down bad guys. At the beginning of this Christian movie, the police is trying to capture a burglar named Torco who they have begun to call "Goliath". One day the police and the K-9 dogs are looking for the suspect through the woods when Ace is off in pursuit to capture Torco but out of sight from his owner. He manages to take down the thief but when Dan and the rest of the police arrive they see injuries on Torco's neck. Immediately the police think it was Ace's doing and that he bit him. Torco is taken into custody and doesn't get charged since the evidence the police has found against him is pretty unsettled. A worried DA takes the case up to the authorities and convinces them to demand Ace to be euthanized. They now consider Ace dangerous because of his biting. With all the pain in his heart, Daniel from Ace of Hearts takes Ace to the veterinary hospital to have him be put down.
The story of the Christian DVD doesn't end here. Daniel still disheveled from what he just had to do he goes to the place where Ace had captured Torco and he notices that the place continuously has video surveillance. In the scene, he also finds some barbed wire which there's a possibility that Torco used that to injure himself with. Immediately Dan goes to his superiors and tries to convince them that Ace didn't bite the suspect so that the euthanasia can be stopped but they don't believe him. Back at the vet hospital, Ace has managed to escape and begins his route back home. But since the vet had the responsibility of euthanizing that dog, he puts some unknown ashes into a container and marks them as if they are Ace's.
Daniel is still grieving the loss of his beloved dog and so has his family, his wife Lily (played by Anne-Marie DeLouise) and their daughter Julia (played by Britt McKillip). He tries working with other dogs but to him, it's not the same. Now, let's go back to Ace from Ace of Hearts. As Ace is making his way back home, he sees a thief in action and captures him. This, of course, brings the attention of the media. While Julia is seeing TV, she sees Ace on a television news program but both Dan and Lily don't think it's Ace due to him being cremated plus they have 'his' ashes. Julia convinces her dad to take her to the place where the dog was supposed to be but since then Ace has left. On the drive back home, Julia sees the dog again and Dan just thinks it's all her imagination.
Later on in this Christian movie, the captain of Dan's police unit shows him the surveillance tapes from the day of Torco's capture and clear as day it is shown how Torco himself too the barbed wire and injured himself with it. In the meantime, Julia wants to know the truth as well so she checks out Torco's house while he wasn't there (kind of breaking in) for any evidence and actually finds some. Soon Torco arrives home and notices that Julia has been there and decides to give her a visit.
Back home, Julia begins telling her mom what she has found when suddenly both of them are in danger because of Torco. Ace comes in to the rescue and takes down the criminal but sadly, he injures the dog just before Dan arrives and the man is arrested.
Torco has finally been captured, but after all of this will Ace survive? If he does, will he go back to the force?
You'll know the answers to these questions when you purchase the Christian movie Ace of Hearts!
Here are more Christian Family Entertainment you can watch:
Pendragon: Sword Of His Father Gold Edition DVD